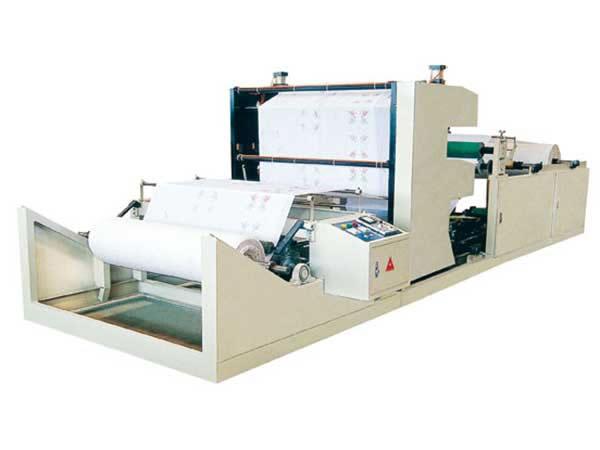 Model No.: PX-WSZ-CY 1575
(PX-WSZ-CY1092/1760/2200/2500/2800)
Product Name: Color Printing and Rewinding Machine
Brief Description
1. The jumbo roll printing and rewinding machine uses an offset printing process to apply water-based inks to jumbo rolls . Print colors need to be specified by customers.
2. Excellent auxiliary equipment for embossing-rewinding and perforating machine and paper towel machine.
3. Unwinding, printing, and rewinding operations are performed at the same time, allowing instant speed increase or decrease.
4. The rewinding unit comes equipped with a stepless speed control to ensure a constant web tensions.
5. Advanced printing mechanism is fitted with a color registration system to ensure no mistakes are to be made when doing an overprint without the need to stop the machine.
6. Bearings, electrical elements, and timing belts are brand-name products.
Main Technical Parameters
1. GSM of jumbo roll: 20~60g/m2
2. Production Speed: 100m/min
3. Machine Power: 5~11kw (380V, 50Hz)
4. Overall Dimensions: L×W×H=6×(1.7-3.5)×1.8m
5. Equipment Weight: 2~4T