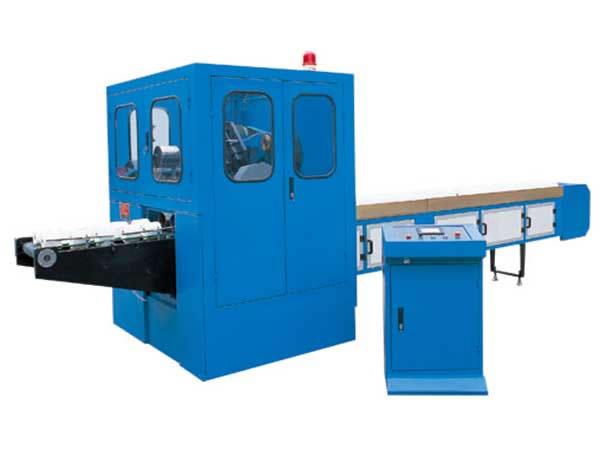 Model No.: PX-WSZ-JF 2800
(PX-WSZ-JF 1092/1575/1760/2200/2500)
Product Name: High-speed Paper Towel Roll Saw Machine
Features of High-Speed Paper Roll Saw Machine
1. The high speed saw machine is a type of paper converting machine that comes equipped with an advanced servo system, PLC system, touch-screen display, variable speed control, and more. By operating a computer screen, the grinding time, frequency, cutting speed, and cutting length can be set. Feeding, cutting and grinding operations are carried out smoothly and continuously, outperforming the competition.
2. The cutting system of our paper roll saw features an optimized design, available with a grinding wheel that can be preset to grind the cutting knife after a certain number of cuts.
3. Advanced photoelectric detection system allows accurate cuts to length. Each cutting cycle cuts 2 paper rolls. Up to 150 cuts can be made in one minute.
Technical Specifications
Paper Roll Length: 2200/2800
Finished Product Diameter: 110±5mm (Be sure to specify the diameter somewhere between 90-160mm)
Cutoff Length: Adjustable, servo driven, accuracy: ±0.7mm
Operating Speed: 120cuts/minute, 2 rolls/cut
Grinding: Pneumatic idle wheel for grinding cutting knife. Grinding time can be set via the control panel.
Finished Product Specifications: paper roll outer diameter: 90mm-160mm, cut-off length: 50mm-300mm, edge trim length: 25mm-100mm
Overall Dimensions (mm)(L×W×H): 6700×2000×1800mm, 7800×2000×1800mm
Machine Weight: 3T