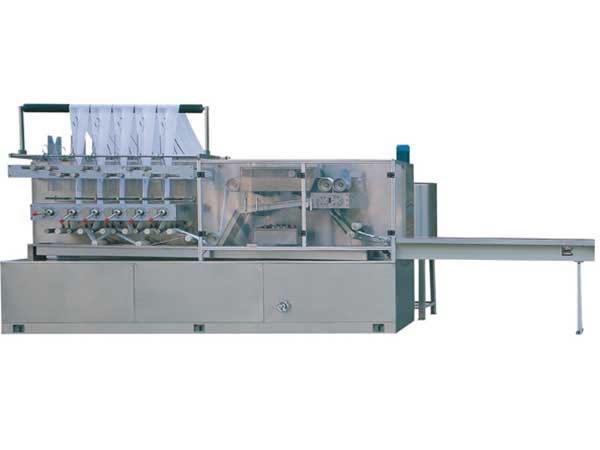 Model No.: PX-SJZ-BZ80
Product Name: 80 Pieces Automatic Wet Wipes Packaging Machine
Features
1. A stainless steel exterior makes this wet wipes packing machine a real attention-grabber. Product contact parts are stainless steel as well to maintain hygiene.
2. Suitable for running a variable of materials, such as air laid paper , non-woven fabrics and the like.
3. Advanced central NC system integrates the PLC, servo drive, and touch-screen for accurate positioning.
4. Automated processes include lot number printing, packaging film perforating, label application, bag forming, feeding, center sealing, slitting, and final sealing.
5. Motorized differential allows operators to adjust the location where materials are fed into the packing machine.
6. Robotic pick and placement system makes for faster, easier operation, eliminating problems of jammed or missing packs.
Main Technical Parameters
1. Packaging size(L×W×H): (180-300)×(90-120)×(30-100)mm (Using swing head)
2. Production speed: above 60 bag/min.
3. Machine power: 7.54kw (380V, 50Hz)
4. Overall dimensions: L×W×H =7.0m×1.6m×2.2m
5. Machine weight: 2.0T