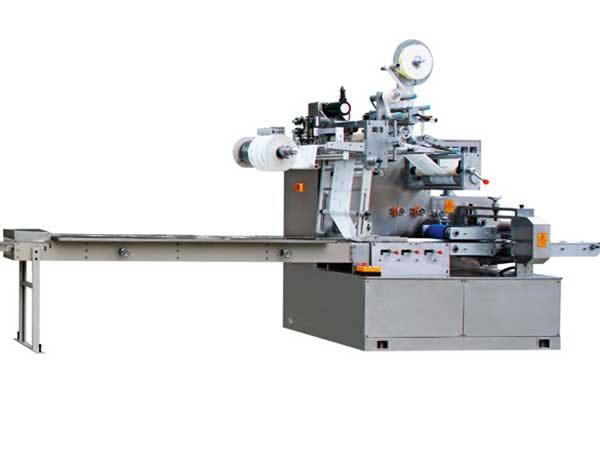 Model No.: PX-SJZ-BZ20
Product Name: 5-20 Pieces Wet Wipe Packaging Machine
Brief Description
The wet wipe packing machine is the equipment of choice for any wet wipe converters, combining a hygienic design with the sleek, contemporary look of stainless steel. Product contact parts are made of stainless steel for good hygiene.
Features
1. Thewet wipes packaging machine runs a wide range of materials, including air-laid paper and non-woven fabrics.
2. Central NC system integrates the PLC, servo drive, and touch screen for a true hands-free operating experience and precise positioning.
3. Automated processes include lot number printing, packaging film perforating, label application, bag forming, feeding, center sealing, slitting, and final sealing.
4. Motorized differential allows operators to adjust the location where materials are fed into the packing machine.
5. Robotic pick and placement system makes for faster, easier operation.
Main Technical Parameters
1. Packaging size: L×W×H = 90~200×70~90×5~30(mm)
2. Production speed: 60~80 pcs/min (standard pieces: 10 pcs/min)
(complete with 2 sets of PX-SJZ-BZ20 Full-automatic folding machine or an robotic arm for double production speed)
3. Machine power: 5.0kw (380V, 50Hz)
4. Overall dimensions: L×W×H = 7.5m×1.8m×1.8m