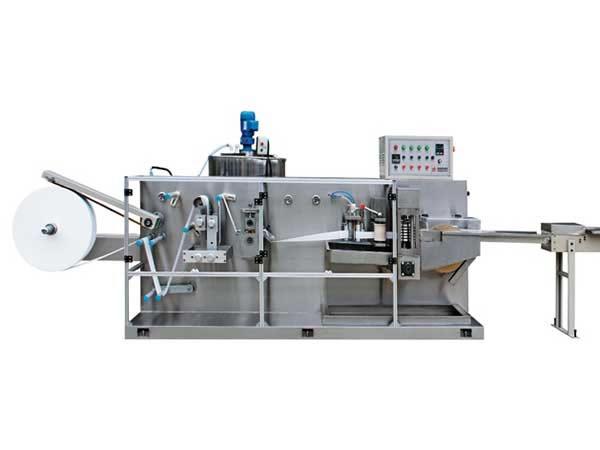 Model No.: PX-SJZ-ZD20
Product Name: 5-20 Pieces Wet Wipes Folding Machine
Brief Description
The automatic wet wipes folding machine combines the latest technology with the sleek, cleanly look of stainless steel. Wipe contact parts are made of stainless steel as well to deliver a hygienic design. Upon customer request, a glass enclosure can be added for a dust-free working environment.
Unique liquid dosing system pours on wipe solutions to moisten the wipe. Internal re-circulating system means operators shouldn't have much trouble with these wipe solutions getting contaminated by the surrounding air. Residual solutions can be easily recycled, meeting the state bylaws. An automatic counter and paper feed control enables a true hands-free operating experience. Customizable options are available upon request. Full-servo motor drive, PLC system, and large-size touch-screen are included. The machine body is a welded design constructed from steel square bars for maximum rigidity.
Main Technical Parameters
1. Jumbo roll type: Air-laid paper, non-woven fabrics
2. Jumbo roll size: outer diameter ≤1200×185~220mm
3. Jumbo roll width: 40mm~75mm (Please specify in advance.)
4. Folded size(length×width): 100~130×65~100mm(or as required)
5. Production speed: 600PCS/min.
6. Machine power: 4.0kw (380V, 50Hz)
7. Overall dimensions: L×W×H =6.0×1.8×1.6mm